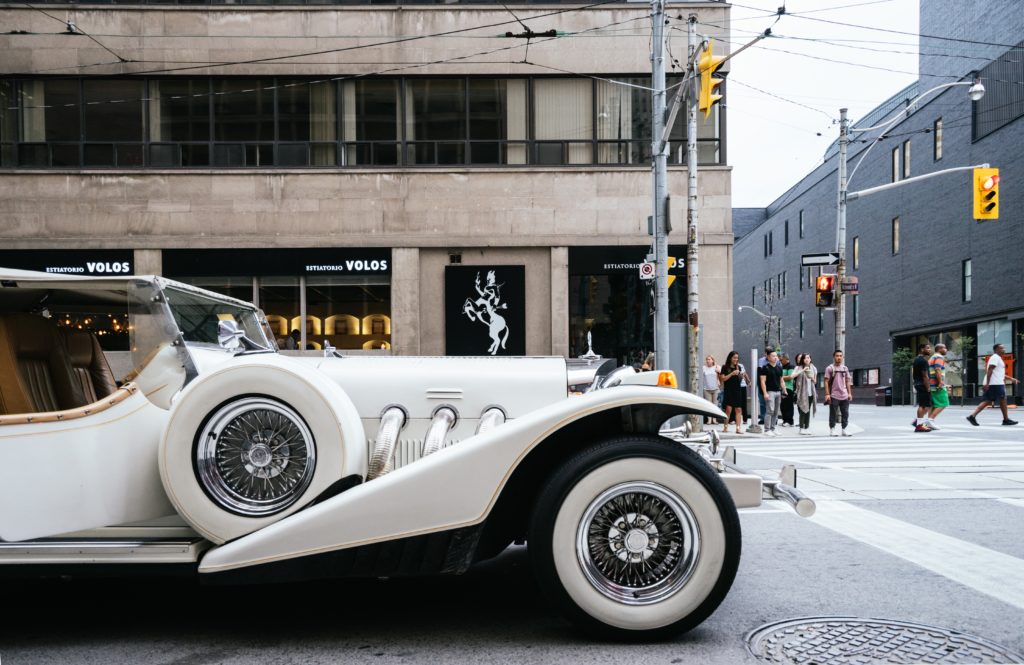 Luxury is an age-old tradition. Kings, queens, and nobles have insisted upon the best of the best for thousands of years. The tradition has trickled down to present day, but luxury has become a lot more accessibly now than it was thousands of years ago. Your average person can rent a limousine or another car for a reasonable fee and spend a day being pampered and chauffeured around in comfort and relaxation. Have you ever wondered when the first limousine was invented or when the idea of a chauffeured vehicle came about? Check out the history of riding in comfort!
Origins –
The word "limousine" comes from (who else) the French. Before actual limousines were created, the idea of chauffeured vehicles was invented through the use of horse drawn carriages. These started to gain popularity with the well-to-do in the 1700s. Those who could afford the carriages frequently had them inlaid with gold and jewels and only used the best bred horses to pull them.
Early Motorized Limousines –
The first "limousines" as we know them today came shortly after the invention of the car, in the early 1900s. These vehicles had two different compartments: one for the driver and one for the passengers. A partition separated the two compartments, which is what was so alluring about a chauffeured service. Riding was private and great for business relations when matters needed to be discussed without others overhearing.
Stretch Limousines –
The first limousines were more so just cars with partitions in them. The late 1920s saw the invention of the first stretch limousine in, of all places, Arkansas. Cadillac introduced one of the first  of its kind and remains a leader in sales of stretch limousines and luxury vehicles. Many people preferred stretch limousines because it meant being able to transport more people or having even more space.
Modern Limousines –
Today, you can choose all different types of limousines, from limo busses to Navigator limos, and more. There are many options for a luxury chauffeured ride, but none is as popular as the classic black stretch limousine for events like proms, weddings, and corporate transportation. Limousines are the true way to ride in style. Many have televisions or mini bars and some even have state of the art sound systems that can make you feel like you're sitting in the pit of an orchestra. Plus, all of this comes with privacy and convenience.
Looking for more specific information about making a reservation, our fleet, or our services? Use the form below to contact us!