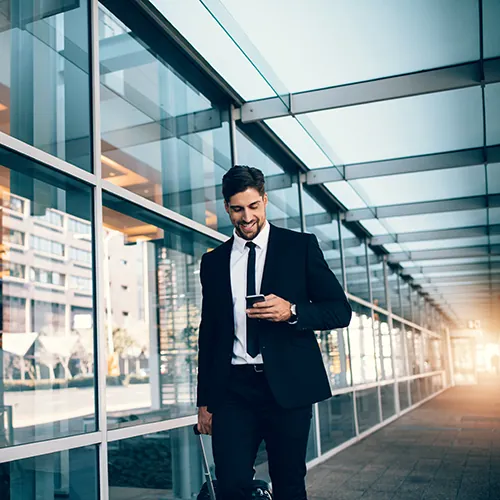 If you have a big corporate event 
coming up in Bowie, you know how stressful it can be to focus on planning and preparing for it. Whether you have clients coming in from out of state or are getting ready to play host to another branch of your company, you've got your work cut out for you. You have to arrange somewhere for them to stay, meals, meetings, and transportation. It can be a lot to do on top of your already busy schedule. What you really don't want to do is have the rest of your work (or their trip) suffer because you're too stressed out to get everything planned. This is where a corporate limo service comes in! There are some wonderful benefits that come with renting out a Bowie limo or chauffeured car when you're playing corporate host.
Give an air of sophistication and success
You want your clients or colleagues to know that the business is doing well and that they don't have anything to worry about financially if they're working for/with you. Hiring a chauffeured car proves that you've got some extra money to spend and that you want to use it to show how important it is to you that they're in town, whether to talk making a deal or just taking a chance to visit Annapolis and talk business.
The luxury of a professional driver
Nobody likes driving in or around Annapolis, especially during rush hour or near holidays. It can be nearly impossible to get anywhere on time and it's stressful to deal with traffic when you've already got a million other things going on for the company and the visit. Hiring a driver who knows the ins and outs of the Annapolis area will ensure that you get where you're going in a good timeframe and a stress free environment.
Enjoy the time
Don't let a corporate visit or event stress you out. Instead, try to sit back and enjoy the time you get to spend with a client or colleague. Show them the best that Annapolis has to offer while reminding them about the best that your company has to offer. Offering them an elegant way to ride around the city while comfortably talking and laughing in the backseat is a great way to get to know your people and start a lucrative working relationship.
Corporate transportation should be elegant and sophisticated. Let Blanchard Limousines take care of that for you.
Looking for more specific information about making a reservation, our fleet, or our services? Use the form below to contact us!